The main strategy in the philosophy of harm reduction is almost the opposite of abstinence.
It does not look as to the "why" of the behavior, nor does it give a program for living that is better than engaging in the addictive behavior. It accepts that the alcohol and drug abuse is a reality of society and is going to continue. Instead of condemning people for their choices and addictive behavior, it puts in place a means of reducing the harm.
Typical drug treatment centers and twelve-step programs emphasize abstinence. The reasoning behind abstinence is that someone has lost control over their behavior (addiction), whether it is gambling, alcohol, drugs, etc. Once they start (drinking, using drug of choice, gambling, etc.) they cannot stop until devastating consequences occur, so it is better to abstain totally.
There are many types of harm reduction models already in place for differing risky behaviors.
For example, free condoms are given out at schools and places such as Planned Parenthood. The "ideal" scenario is for couples to abstain from sex until they are married, but very few people do this. Society has accepted this fact, and to reduce the harm that may come along with unprotected sex, such as pregnancy and/or STD's, there are places that people can go to get free condoms. Another type of harm reduction module that many use is having a "designated driver" when a group of people are going out drinking. This ensures that all will get home safely. It does not question whether they should drink or if anyone has an addiction to alcohol. People choose a designated driver knowing that they are going to drink, and knowing that they will need a safe means of getting home. There are also harm reduction plans for nicotine addiction. Alternatives to smoking cigarettes can be easily obtained at drug stores (nicotine patches and nicotine gum) and vapor shops (e-cigs).
Harm reduction programs are necessary for those who suffer from and eating disorder. Obviously, we cannot abstain from food, or we would die. Some type of plan has to be put into place for those suffering so that they can learn to moderate and control how they react to food.
For those addicted to drugs, some harm reduction programs that have been put into place are:
Methadone maintenance programs
Needle exchange programs
Free ride home programs for people that have been drinking
No questions asked policies at music festivals
No questions asked policies when someone overdoses
Safe injection sites (not yet open in the U.S.)
The most extreme modules of harm reduction programs are drug consumption facilities. The first supervised drug consumption room was put into effect in Switzerland in 1986. More facilities of this type were opened in Germany, the Netherlands, Spain, Norway, Luxembourg, Denmark, and Greece. There are currently 31 in the Netherlands, 12 in Spain, one in Norway, one in Luxembourg, 5 in Denmark, 12 in Switzerland, 2 in Australia, and one medically supervised injecting center in Canada. A six-year trial of drug consumption rooms was approved in France as of April last year.
These facts bring ethical and moral questions to the surface.
Are these countries giving the go ahead for people to shoot up drugs by providing a safe haven for them to use? Are they helping the addicts stay addicted by helping them to be safe because they cannot or will not stop using drugs? Are they helping society by keeping drug users off the streets?
Most people that display addictive behavior will substitute one addiction for another. Whether a drug addict or alcoholic gets clean and starts exercising compulsively or living their entire life wrapped around AA meetings can be labeled as a "harm reduction" plan or not, I still believe abstinence is the way to go to live a happier, healthier, safer, more complete life.
To find out more about our addiction treatment centers with detox in Georgia, please
contact us
today at
888-979-2140
. Let us help get you started on the road to lasting recovery.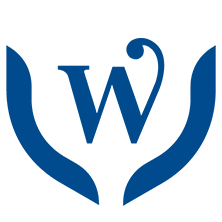 Reference:
"Perspectives On Drugs: Drug consumption rooms: an overview of provision and evidence," European Monitoring Centre for Drugs and Drug Addiction, April 2015, p. 2.