Children of alcoholics live a life of chaos and uncertainty.
They often endure trauma and emotional scars. Not knowing what will happen from one day to the next, even moment to moment, makes the environment even more horrific for children. While children are not responsible for the actions and choices of their parents, adult children can choose to move forward in life with a better understanding of addiction.
One of the most widely known support systems for family members of people addicted to alcohol is Al-Anon. It is a 12-step based program specifically geared to those who have to deal with a loved one's addiction.
Deciding to get the help you need is a major step in your life. Al-Anon will give you the support you need.
Al-Anon holds weekly meetings all over the world. There, you can get information about your addicted parent and learn skills to help you understand and improve your own life.
Meetings will also give you a place to be with others who have experienced the same things you are going through; you will see that are not alone. Others have learned how to cope with their addicted parents and will help and support you as you do the same. You can share your experiences and find out how others have walked through the same situations.
An important part of the Al-Anon program is anonymity.
This is a cornerstone of their philosophy. Your involvement in group meetings is your business and yours alone. The same is true for everyone else there. The Al-Anon code of conduct ensures your privacy during meetings.
Children of those addicted to alcohol have a difficult time dealing with a disease they cannot relate to. The disease of addiction affects not only the person who is addicted but also their family members, friends, and coworkers.
You do not have to deal with this difficult situation on your own. You are not alone. Countless people have gone through exactly what you are experiencing. Allow them to help you get the help you need.
To find out more about addiction treatment services offered by
Willingway
in Georgia
contact us
24 hours a day at
888-979-2140
, and let us help you get started on the road to recovery.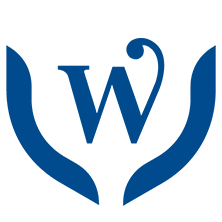 Reference:
Welcome to Al-Anon Family Groups. (n.d.). Retrieved March, 2017.