Finding yourself or a loved in need of a detox center can be a daunting task.
How to choose the right detox center may be a quandary. What do I look for? Can I afford the center? Is it required that I stay there? Do the individuals on staff have the right credentials? This can be overwhelming, to say the least.
Research is key to the process.
Background information will give you the foundation you need to feel secure in this life-changing decision. A good place to start is by determining what type of treatment is needed. Medical detox is not to be taken lightly. Medical detox centers will offer a myriad of services to meet your needs and usually require a residential stay. This will ensure that overseeing the physical aspect of detox is monitored and handled correctly. This is often the first step in the process of recovery.
When looking at an addiction recovery center, find out what type of non-medical services they offer. Do they use a 12 step program?, Are there licensed counselors and therapists available?, What services are in place after treatment?
Financial obligations are also important.
Do they accept insurance and, if so, does your insurance cover the particular center you are considering? Is there any type of financial assistance available? There may even be state-supported treatment that centers that will help offset costs.
Choosing the right detox center also includes aftercare concerns.
The time spent in recovery is intended to not only detoxify the physical body, but to also get you prepared to leave. Many treatment centers have a network of housing, job placement and support groups in place so you are not left on your own once you leave. This is one of the best fail-safe aspects of recovery.
If you are looking for a detox center for a loved one, it is important to know what role you will have in their treatment. Find out if there are family services available for you. Can you attend family group sessions? Are there individual counseling available for you? Be prepared to make the necessary commitment to your loved one once they enter treatment.
Regardless of the choice you make, do your research. It can make a world of difference. Rest assured that treatment centers are there for you and your loved ones. They want your success and they are there to help and support you through this process.
To find out more about
detox
services offered by Willingway detox facilities in Statesboro Georgia
contact us
24 hours a day at
888-979-2140
, and let us help you get started on the road to recovery.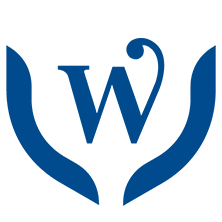 Resource:
How to Choose the Right Addiction Treatment Center
. Everyday Health. Retrieved April, 2017.