You or someone you love have made the sometimes difficult but always important decision to check into a substance abuse recovery facility.
You're ready to take this big step into leading a life free from addiction, but you still have one pressing question: How do you know what facility is right for you?
The recovery center research process can be a daunting one. An Internet search for "addiction rehab near me" may produce hundreds if not thousands of results. Many facilities clamor for your attention, making many claims about recovery. What can you do to filter these options and hone in on a place that will best serve you during this part of your journey towards sobriety?
Start by making two lists.
The first list is about you. Ask yourself these questions:
How old am I? Some facilities cater their care to teens, some have specialized collegiate programs, and others focus on adults. Some facilities specialize in treating seniors.
How far do I want to go? While some clients may prefer to travel far from where their substance use was most problematic and potential triggers, many opt for treatment closer to home.
Is faith or religion an important part of my life? There is a common misconception that all substance use disorder recovery centers use religious terminology and methods to facilitate recovery. This is not true. Recovery centers exist for people of all belief systems. Some focus on non-denominational spiritual development. Others may ask residents to "recognize a higher power" but this entity does not need to be any kind of divine being; for instance, the "power" can be a supportive community.
What issues am I having with substance use? There are some recovery centers that have singular focuses; these facilities work best with clients who are dealing with one substance or disorder at a time, like alcoholism or prescription pain medication abuse. Other facilities excel and helping clients with co-occurring disorders. These options make the most sense for a client who is experiencing problems with more than one substance and, perhaps, some psychological trauma simultaneously.
The second list is about the facility and the programs it offers. Whenever you visit a recovery center's website, you should search for answers to the following questions. Understanding these details about a center will help narrow down the options to the ones that work best for you:
Finally, don't hesitate to ask questions. Yes, there's plenty of information online and you may have a personal network to support your search as well. Nonetheless, it's beneficial to consult experts who can guide you towards the best fit for you or your loved one. Most recovery centers offer 24/7 support and are ready at all times to answer questions and help ease your concerns.
Here is some more reading on the subject of finding the best recovery center for you:
From the University of Rochester Medical Center
From the Los Angeles Times
From Everydayhealth.com
To find out more about services offered by Willingway Georgia rehab for addiction
contact us
24 hours a day at
888-979-2140
, and let us help you get started on the road to recovery.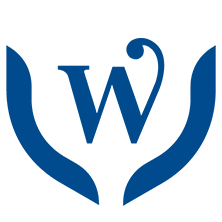 References
Ten Questions You Should Ask Before Choosing a Drug Rehab.
The Journal of Alternative and Complementary Medicine.