Cost can be an important issue if you are considering addiction treatment for yourself or a loved one.
Many people wonder whether insurance covers substance abuse help. Addiction is a disease and insurers cover it like other medical conditions today.
Insurance Companies Required to Cover Addiction Treatment
Under the Affordable Care Act and Mental Health Parity and Addiction Equity Act, insurance companies must offer coverage for mental health and behavioral health conditions. Substance abuse benefits and medical care benefits must be similar. In other words, you will have the same type of coverage for addiction as you have for other medical conditions.
Most policies will cover or partially cover the following addiction services:
Assessment by an addiction treatment facility
Detoxification (Detox)
Addiction treatment medications
Anti-craving medications
Clinic visits
Alcohol and drug testing
Residential (inpatient) treatment
Home health visits
Outpatient treatment
Family counseling
Insurance companies will only cover (or partially cover) addiction treatment services deemed medically necessary. A professional assessment is required to get an official addiction diagnosis. Once the diagnosis is made, then the insurance will cover alcohol and drug addiction, up to the policy limit.
Insurance Terms to Know
Before you discuss your coverage with your insurer, you need to be familiar with the following terms used in your policy.
Deductible: The amount you need to pay out of pocket every year before the insurance company will pay any amount toward a claim
Co-pays: A cash amount you pay out of pocket every time a service is rendered
In-network Provider: Medical service providers (doctors, hospitals, pharmacies and other healthcare professionals) who provide services to plan members at a negotiated rate
Out-of-Network Provider: Any medical service provider outside of the list of preferred providers. If you decide to seek treatment from an out-of-network provider, the insurance plan may not cover any services
Out-of-Pocket Maximum: The cap on the dollar amount you will need to pay personally for services annually
How to Find Out What Your Policy Covers
Contact Member Services at your insurance company directly with questions about your coverage. Make a note of the date of your call and representative's name.
Ask about the levels of care available under your policy for assessment, detoxification, residential and outpatient treatments.
Inquire how much you have to pay annually for your policy deductible.
Ask about the level of coverage available for in-network and out-of-network providers. Are any co-pays required?
What is the out-of-pocket maximum?
How does the insurance company determine whether a treatment is medically necessary?
You can also contact the treatment center you are considering directly. Ask to speak to an admissions representative to discuss your insurance coverage. They are familiar with coverage from multiple insurance lines and can often determine ways to get the maximum benefits from your policy.
Insurance Deductible and Cost of Addiction Treatment Coverage
Health insurance providers may offer more than one level of coverage to subscribers. You have the option to choose the level of coverage that fits your needs and budget. Insurers reward subscribers who take on a higher level of risk personally by paying a higher deductible with lower rates.
For example, the insurance plan with the lowest deductible may only pay 50 percent of the cost for in-network residential or outpatient addiction treatment services. You would have to pay the deductible amount first. Once the deductible is met, you would still need to cover half the amount billed for these services personally.
A higher-deductible insurance plan will pay more toward the cost of addiction treatment. In this example, your insurer could cover 80 percent of the cost of inpatient addiction treatment. You would pay $30.00 for any outpatient office visits; there would be no fee payable for any other outpatient services.
How to Find an In-Network Provider
Your insurance company will have a list of in-network providers. Contact Member Benefits to ask a representative for the online link to the latest version of this information.
Summit BHC's facilities accept most major insurance plans. We'll help with questions about insurance and addiction treatment.
To find out more about services offered by
Willingway
alcohol and drug treatment in Georgia state
contact us
24 hours a day at
888-979-2140
, and let us help you get started on the road to recovery.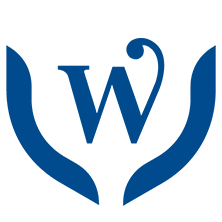 Sources:
Paying for Rehab with the Affordable Care Act. Addiction Center.
Using Insurance to Help Cover Addiction Recovery Costs. Recovery.org.