Vivitrol is one of the newest medications available to treat alcohol and opioid dependence.
The main ingredient in Vivitrol is Naltrexone, which belongs to a class of drugs known as opiate antagonists. It should be used in conjunction with a complete program of recovery from drug and alcohol addiction.
This medication is used once a month and is injected into a muscle in the buttock. It is a non-opioid that works in the brain by binding to the opioid receptors, thus blocking the release of endorphins. The patient should be alcohol and opioid free for at least seven days before receiving the initial Vivtrol injection. Using opioids in the week or two before Vivitrol may lead to sudden opioid withdrawal and can be dangerous. Taking any amount of opioids such as prescription pain medications or heroin after Vivitrol has been injected into the system can lead to overdose, respiratory failure, coma, or death. It is important to be honest with your physician about your opioid dependence and use.
Studies have shown that people who receive Vivitrol along with other forms of drug treatment such as therapy, counseling, and twelve-step meetings had more days of complete abstinence, stayed in treatment longer, and were less likely to relapse. Studies also showed that alcohol dependent individuals who incorporated Vivitrol into their drug treatment plan reported more success with maintaining complete abstinence from alcohol.
As with any other drug or prescription medication, Vivitrol can have side effects. Before beginning Vivitrol, tell your physician if you:
Are pregnant or breastfeeding. Vivitrol is a fairly new drug and it is not known whether it passes into your milk and can harm your baby
Have liver or kidney problems
Have bleeding problems
Are still abusing prescription or street drugs
Although Vivitrol has proven useful in helping to prevent relapse of opioids and alcohol, it also can cause serious side effects. If you are using Vivitrol and experience any of the following, consult your healthcare provider.
Skin rash
Swelling of any part of the face
Trouble breathing
Dizziness
Depression – you feel sad, hopeless, or helpless and/or are having crying spells
Change in body weight
Isolating – you are no longer interested in doing things that you used to enjoy
Some common side effects that usually cease after the second injection are:
Cold symptoms
Dizziness
Headache
Tiredness
Painful joints/muscle cramps
Nausea
It is a personal decision whether Vivitrol will be beneficial in your treatment plan. Vivitrol is most beneficial when used as directed. Speak with your healthcare provider for assistance to decide if Vivitrol is right for you.
Are you ready to get help? Find out more about our Georgia heroin detox treatment.
Contact us
24 hours a day at
888-979-2140
. Let us help get you started on the road to lasting recovery.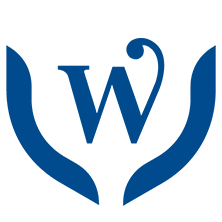 References:
Vivitrol (Naltrexone XR Inj) Drug Information: Medication … (n.d.). Retrieved October, 2016.
Vivitrol intramuscular : Uses, Side Effects, Interactions … (n.d.). Retrieved October, 2016.