Addiction can affect anyone, regardless of socioeconomic standing.
Yet, studies show that there is a direct prevalence between alcohol and drug abuse in relation to lower, middle, and upper class. The figures of those that have used illicit drugs, regardless of class, are staggering. According to the 2011 National Survey on Drug Use and Health, 22.5 million Americans age 12 and above (8.7 percent of the total population) had used an illegal drug or abused a prescription drug in the month the survey was conducted, and those numbers have since risen. The study found that drug abuse is highest among people in their late teens and early twenties, and that trend is constant. Over 18.1 million people had used marijuana in the month of the study: that number also on a constant rise, and more than half of Americans over the age of twelve report drinking alcohol. Of those, 58.3 million reported that they engaged in binge drinking. When this study was conducted, the statistics showed that the rate of alcohol abuse was 10% higher in those that were employed than it was for the unemployed.
Alcohol abuse seems to be more prevalent among the upper income bracket, and also correlates with higher education:
Approximately 78% of individuals with an income of $75,000 and above reported that they consumed alcohol, compared with 45% of those with an annual income of less than $30,000.
More than 80% of college graduates reported that they drank, in comparison to less than 52% of those who had a high-school education or less.
In another study published in the American Journal of Preventive Medicine, researchers found that people living in high income areas had the highest alcohol and marijuana consumption rates.
The Gallop Poll also indicated higher alcohol use among the upper class, while abuse of prescription opioids is prevalent among the lower economic class. Opioid abuse has reached epidemic proportions in our country. The Center for Disease Control and Prevention (CDC) states the the rate of overdose deaths from opioids, including oxycodone (OxyContin, Percocet), hydrocodone (Vicodin, Norco), and hydromorphone (Dilaudid) were highest in the states with higher poverty levels.
Although illicit drug abuse is higher among those living in poverty, there has been a steady incline of heroin use in all income brackets.
According to CDC, "Heroin use has increased across the US among men and women, most age groups, and all income levels. Some of the greatest increases occurred in demographic groups with historically low rates of heroin use: women, the privately insured, and people with higher incomes. Not only are people using heroin, they are also abusing multiple other substances, especially cocaine and prescription opioid painkillers. As heroin use has increased, so have heroin-related overdose deaths. Between 2002 and 2013, the rate of heroin-related overdose deaths nearly quadrupled, and more than 8,200 people died in 2013. States play a central role in prevention, treatment, and recovery efforts for this growing epidemic." Heroin use in Americans with an annual income of $20,000- $49,000 had the highest increase, at 77%. Those with an income of less than $20,000 rolled in at a 60% increase in heroin use. The heroin epidemic has not seen any prejudiced in income bracket, it is effecting people of every economic standing across the country.
Some reasons for the prevalence of opioid abuse and overdose among the poverty stricken may be that they have a lack of education about the dangers of opioid abuse, they are possibly self-medicating for other undiagnosed mental health issues, and they have limited access to drug treatment facilities. The Affordable Health Care Act that has been put into place includes substance abuse disorders as one of the ten elements of essential health benefits. This means that all health insurances sold on Health Insurance Exchanges or provided by Medicaid must include services for substance abuse disorders. With this, hopefully those in lower income brackets can seek out and get the treatment that they need.
From the information gathered, there is a direct connection between income and what drug is abused. But, in the long run, addiction is addiction, and can effect any individual in any socio-economic class.
Are you ready to reach out for help? Find out more about our day treatment for addiction in Georgia.
Contact us
24 hours a day at
888-979-2140
, our experienced and trained staff can help get you on the road to lasting recovery.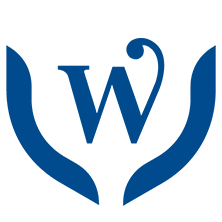 References:
Today's Heroin Epidemic | VitalSigns | CDC. (2015, July). Retrieved October, 2016.
Results from the 2010 National Survey on Drug Use and … (2011, September). Retrieved October, 2016.