About Depression
There's a strong connection between depression and substance use disorder (SUD) and alcohol use disorder (AUD). Depression is one of the most common mood disorders in the nation. The American Academy of Family Physicians referenced a 2018 National Center for Health Statistics report that indicated one out of every 12 American adults has depression, and that "the prevalence of depression among women was almost double that seen in men."
The Department of Health and Human Services notes that one in eight adolescents in the nation suffer from depression. Mental Health America (MHA) reports in 2020 that in Georgia, 11 percent of young people 12–17 "suffered at least one major depressive episode in the past year," and the numbers are increasing. MHA also states that if left untreated, depression progresses into adulthood.
Another troubling point: more than 10 million adults in the United States have "serious thoughts of suicide."
To receive a diagnosis of depression, someone must experience symptoms for at least two weeks. Each type of depression presents unique signs—and they frequently vary between adults and teens, women and men.
Primary forms of the disease include:
When someone suffers from AUD or SUD as well as depression or another mental health condition, the diagnosis is a co-occurring disorder, sometimes also referred to as dual diagnosis.
The Impact of Depression and Substance Abuse
The National Institute on Drug Abuse (NIDA) states that "addiction changes the brain, disturbing the normal hierarchy of needs and desires."
It's a vicious cycle: people with clinical depression often use drugs and alcohol to deal with their emotions, lethargy, traumatic memories, helplessness, or a lack of self-worth. Unfortunately, chemicals from these substances alter the brain's neurotransmitters.
Even if a person experiences a short-term lift from substance use, they'll continue to spiral into more frequent and often severe depressive episodes as a result of the changes created in the brain's processing centers by alcohol and drugs. Substance abuse also:
NIDA reports that a person with a mental health condition such as depression is twice as likely to develop SUD or AUD as someone who doesn't. Psycom states that approximately "one-third of adults who have a substance use disorder also suffer from depression." MHA statistics indicate that for both youth and adults, the prevalence of SUD and AUD has declined slightly—but those statistics often don't take into account a co-occurring mood disorder.
Too often, someone with depression either hasn't been diagnosed or hasn't received treatment for it. This lack of access to quality care affects more than 10 million adults and nearly 70 percent of youth in the United States.
MHA offers many mental health screenings that allow people to move through different self-assessments for depression, alcohol or substance abuse, youth-specific issues with behavior and emotions, PTSD, and other conditions to gain a better understanding of how they feel and how to share the assessments with a health care provider.
Treating Depression and Substance Abuse
Addiction science specialists reinforce that it's nearly impossible to effectively address SUD and AUD without a comprehensive whole-person profile that considers the possibility of co-occurring disorders such as depression. A person can only manage these diseases properly if they have guidance and support from medical professionals to delve deep into root causes and create an individualized continuum of care treatment plan that addresses both conditions equally.
Unfortunately, there's still little research to provide more treatment insight, but there are few concerning factors:
Willingway's Comprehensive Care
All of our addiction treatment programs include specific attention to mood disorders and other co-occurring disorders. We work with experts in the field of psychiatry and refer dually-diagnosed patients with a higher acuity level to these professionals. This approach enables all people to understand their conditions and learn to manage them well so that they might experience life to its fullest.
You or a loved one will find whole-person care through our inpatient rehabilitation facility, extended treatment services, outpatient services, and adolescent outpatient services, as well as at The Pines, our adolescent addiction treatment center. Talk to one of our admission specialists today.
If you're in need of immediate attention because of suicidal thoughts, please contact these free hotlines:
To find out more about
Willingway
, Georgia inpatient dual diagnosis treatment,
contact us
24 hours a day at
888-979-2140
, and let us help you get started on the road to recovery.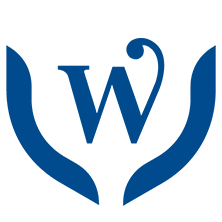 Research Links: