While many people overcome their fears to triumph over drug and alcohol addiction, recovery can also be a frightening experience.
Choosing a Sober Life
Choosing a sober life requires perseverance. Your decisions to stay the course are authentic, but that doesn't mean there won't be moments when you feel isolated. Creating a network of resources can help you avoid loneliness, feel grounded, and maintain your sobriety.
Why Everyone Needs a Tribe
New moms often discuss their highs and lows of parenting with each other. Military veterans from all branches commiserate in establishments created just for them. Online groups for artists provide resources and opportunities. Regular meetings of 12-Step programs are haven for many people in recovery. These and other examples of tribes are the foundation for better living.
"Tribe" may be a bit of a buzzword right now, but the message is the same: our health improves because of social connections. In fact, many healthcare organizations now implement programs catering to special populations such as senior citizens or people with specific health conditions. Studies indicate relationships like these foster powerful aspects of healing and wellness.
Mental health experts believe having a sense of belonging among people with shared interests or experiences is a form of preventative medicine. You may have a single collective, such a weekly volleyball league or a monthly book club. Or you may have multiple circles of influence—such as a spiritual gathering, a jogging group, and a professional association—you interact with on a regular basis. Even someone with the most introverted personality can find a small group of like-minded people to share common views. Being involved, feeling as though you matter, and having a support system—every person thrives when these elements are present.
The Benefits of Feeling Understood
Leon F. Selzer, a clinical psychologist, ventures a theory as to why tribes matter: feeling understood is critical to our wellbeing. "Without experiencing that others know us, or are able to, we're left feeling alone—at times, despairingly so. It's a bleak place to be and can lead to feelings of emptiness and despondency."
He offers 10 reasons why you feel secure when people understand the meaning of your words and actions:
You're known—people get you.
External acknowledgement—but not necessarily validation—confirms your identity.
Your existence matters.
You belong and feel welcome.
Being in a community heightens personal self-value and adds purpose to your life.
You're accepted within the community, whether it's a particular group or a larger concept.
Having other people understand you increases a feeling of empowerment.
You have a better understanding of self.
There's greater satisfaction in relationships.
You're less likely to experience depressive episodes due to isolation.
Establishing a Sober Network That Works For You
When you were going through inpatient rehabilitation treatment, you probably had various opportunities to build the foundation for a sober network. Group counseling, recreational activities, 12-Step programs—these and other methods are designed specifically to help you recognize you're not alone in this journey and how others relate to your experiences.
The gradual steps you take for sober living provide grounding you can rely on through the ups and downs of daily life. Consider these options:
A sober living house. Unfortunately, substance abuse statistics indicate 40-to-60 percent of people first entering recovery will likely relapse. Choosing to transition from rehab into a sober living environment fosters a progressive attitude of wellness. You have time to adjust to a new life direction; there are people to assist you with modifying behaviors; you have easy access to safe housing, better nutrition, and other important factors for wellness; and people understand what you're going through. The rules and length of stay vary by location.
Community 12-Step and SMART programs. Large or small, the majority of communities have 12-Step groups that provide a touchstone of support. Some peer groups may be more to your liking than others, so it's important to stay open-minded and try a few meetings in order to find the right fit. Another type of community support group, SMART Recovery, is an alternative to the 12-Step model which other people prefer. Further, some individuals do both because they feel the different perspectives combined work for them.
Online and app options. It's difficult to have real-time connections in our ever-evolving modern age, but many people use technology to synch up with others. For example, Beau Mann, in recovery for addiction, created Sober Grid in 2015 to "put a free peer support network right in your pocket to aid in your recovery." Supported with grants from the National Science Foundation and the National Institutes of Health, Mann's iOS/Android app connects you with a global network of sober people who you can turn to for help, have app-based or face-to-face chats, and follow newsfeeds. Another option might be Meetup.com. It also provides free access to sober individuals and activities that are often more lifestyle based, with recovery acknowledgement serving as a secondary factor.
As you move through life, methods like these don't have to be your only form of support, but they're a good start. Additionally, sober socializing with others can reinforce your goals, as long as you're honest with people about how you feel and what you need. It may surprise you discover just how vast your care network really is, and how each tribe member lifts you to new heights.
Willingway's Support Resources
Former residents of Willingway have a strong alumni organization of people to turn to whenever they need a helping hand. There's an active social media component and various gatherings throughout the year.
If you live in the Southeast, you can also join continuing care community groups. Willingway's primary goal is to provide a supportive environment to people in recovery. You're never alone—someone is always there for you.
To find out more about services offered by Willingway, a top drug rehab in Georgia,
contact us
24 hours a day at
888-979-2140
, and let us help you get started on the road to recovery.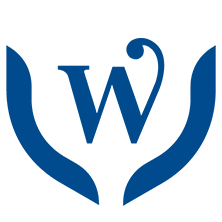 Sources:
psychologytoday.com/us/blog/evolution-the-self/201706/feeling-understood-even-more-important-feeling-loved