There's a difference between being alone and feeling lonely.
Some people have no problem with their own company. In fact, psychiatrist Abigail Brenner points out that being alone often has numerous benefits, and considers it to be a foundational practice for positive development and growth—which are essential qualities to acquire for long-lasting sobriety.
In an article for Psychology Today, Brenner identifies how being alone is constructive:
You can drop your "social guard." Not only does this help you avoid taxing situations when other people don't understand your choices, but it also allows you to enhance your ability for introspection and thoughtfulness without outside influence. You learn to process others' opinions and advice through a healthy filter of space and clear thinking.
You learn to understand what's important in a relationship. If you're in the first year of sobriety, you've probably been advised to not enter into a romantic relationship. Being alone in this way reinforces opportunities to understand your thoughts and feelings, and exercise proper self-care techniques. Once you have a better understanding of self, you'll be able to create an equal, healthy partnership with someone.
You can devote time to hobbies and other interests that matter to you and look forward to these moments as methods to manage stress, recharge, enjoy a pastime, and create diversity in your life.
Learning How to Enjoy Being Alone
Brenner believes it's challenging for some people to appreciate quality alone time because they never really learned how to do it as children. This might be because they associate being alone with fear, anxiety, neglect, and other negative emotions. Therefore, they associate being alone with loneliness, which as previously discussed are two very different things. She advises people who might have this connotation to start small to re-associate positive action with positive emotion.
Enjoy lunch by yourself with a book or magazine.
Go to a movie or a play alone.
Visit a different neighborhood of shops or a park not close to you.
Listen to a new kind of music.
Enjoy a few minutes of solitude while you watch the sun rise or set.
Sit quietly in a private space while you journal.
These are just a few examples of how being alone allows you to explore, create, try new things, and be part of a larger community without excess stimulation. It's also empowering to connect with your independent self and all the potential that allows.
Identifying Why You're Lonely
It's quite possible your choice to face addiction directly and the desire to live a healthy, sober life removed you from previous social circles and activities. In some ways, you might have enjoyed them. However, as you've continued through treatment, you learned it's more likely those relationships and circumstances contributed to your substance abuse.
Feelings of loneliness might be unique to you now, but they are quite common on the recovery journey—and for other people as well. Some statistics indicate up to 15 percent of people living in the U.S. are lonely.
Experts recommend that you allow time to reflect on why you feel lonely. The researchers at the nonprofit group Mind suggest there are two typical reasons for loneliness:
You don't talk to or see others very often.
Even though you might be surrounded by people, you don't feel "understood, cared for, or heard."
If you identify just a little with one of these underlying causes of loneliness, this acknowledgment is a strong first step. The Mind experts believe the next step is to develop greater insight into precisely why you feel this way, which helps with problem-solving later. You might discover something like:
"There's no one who I can talk with daily to not feel so detached."
"I decided to pursue treatment and recovery, so none of the people I used to know want to be in my life now."
"My mental health condition isolates me from other people, which prevents me from talking or doing things with them."
"I don't think anyone understands me or my emotions, and can't empathize with how I feel."
"I have certain activities or hobbies I enjoy, but haven't found anyone who shares my interests."
"I live in a new place, or have a different job, and nothing is familiar."
With honest self-awareness as to why you're really experiencing the feeling of loneliness, you can now move forward in various ways to create stronger, supportive relationships and choose activities that reflect your progressive wellness.
What to Do If You Feel Lonely
If you've put in the work to be comfortable with your solitude and yet still experiencing loneliness, here are some in-depth articles with recommendations.
Also remember what the world around you has to offer, and how you can pursue your interests.
Take a continuing education class at a local community college or university.
Georgia-based Meetup groups have hundreds of activities in communities around the state.
Different organizations, such as young professional groups, charities, service groups such as the Georgia Jaycees, and others provide opportunities to form connections with purpose.
Remember the value of establishing a sober network. If you decided one of the reasons you feel lonely is because no one understands your particular situation, trusting people in your sober makes all the difference.
Willingway's Support Resources
From our Facebook page to continuing care community groups, alumni of our inpatient treatment facilities and outpatient services never have to feel alone. We'll always be there. Let us know how we can help.
To find out more about
Willingway
, our drug treatment center in Georgia,
contact us
24 hours a day at
888-979-2140
, and let us help you get started on the road to recovery.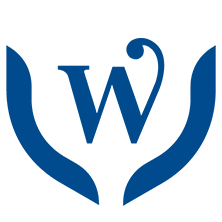 Sources:
psychologytoday.com/us/blog/in-flux/201410/the-importance-being-alone
psychologytoday.com/us/blog/turning-straw-gold/201612/10-things-try-when-you-re-feeling-lonely